---
Las Vegas Water Defender's Rockin' Website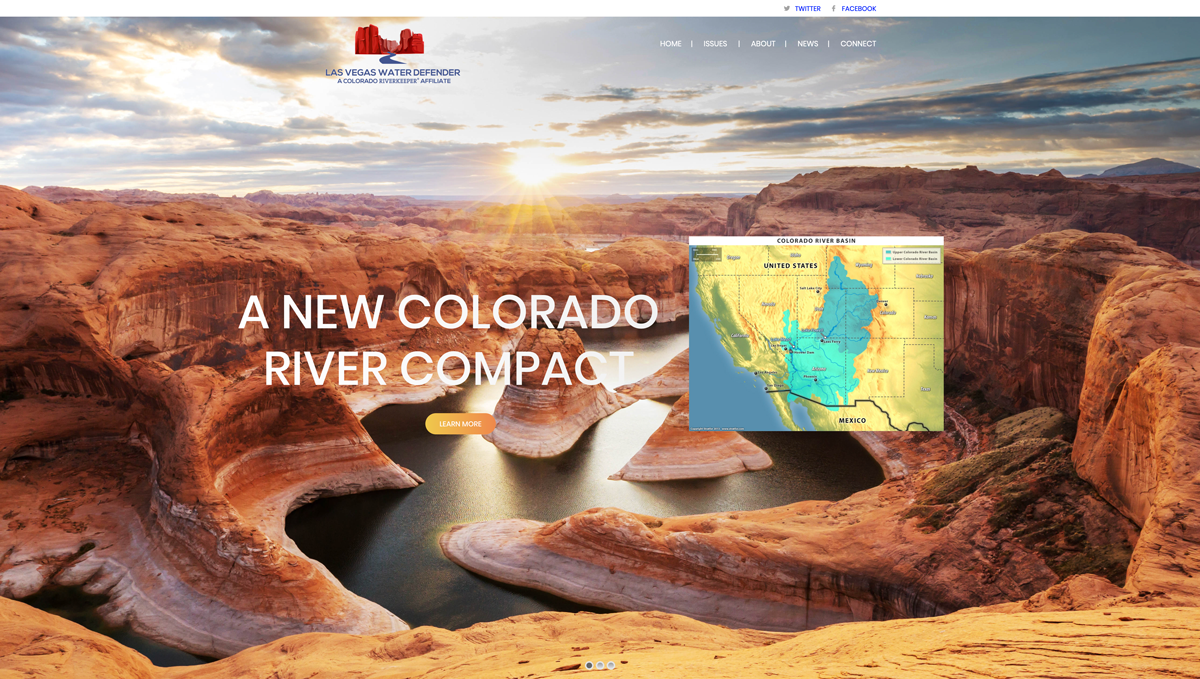 It's a fundamental truth that water is life. For people living in the American southwest, that means the Colorado River. If the Colorado River went in for a physical, unfortunately, there would not be a clean bill of health. In fact one might say the condition is critical. Our client, Tick Segerblom, is among the water doctors in our community and his new organization, Las Vegas Water Defender, is part of the prescription.
Once again, Most Media tells the story of difference makers. Las Vegas Water Defender begins its story with a launch that features Robert Kennedy, Jr. who founded its parent organization, the Waterkeeper Alliance.
Logo with Soaring Canyon Walls
The first task was putting our design skills to good use in making a logo true to the parent organization, which includes the unique story of the Las Vegas Water Defender. We incorporated the soaring canyon walls with their vibrant red colors that make the Colorado River so special.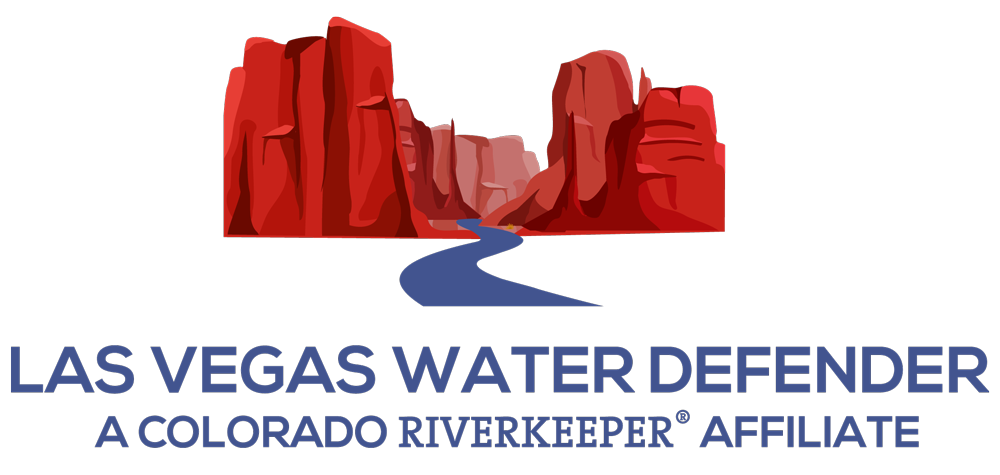 Visually-Stunning Website with Impressive Images
We believe a website ought to be first and foremost a visual representation of the story of the subject. We wanted this website to grab the eye and inspire the visitor to believe in the cause. We started with stunning large photos of the other-worldly canyons near Lake Powell. Then we showed impressive imagery of one of the primary targets of the river's failing health, the Glen Canyon Dam.
We incorporated stunning visuals with functionality as a standard part of our expertise . We placed key feature functions of the website below the primary images, with links to about pages, issues pages and a contact page. Then image representations of recent posts from the blog are featured below. We also featured some of the organizations' partners, including the Waterkeeper Alliance and Save the Colorado.
Research for Content Creation & Understanding
Through expansive research on the water issues particular to the Colorado River, we created content for the entire site based on the specific guidelines of our client. By undergoing such a lengthy process, we not only produced an excellent product but also increased our understanding of the issues tremendously.
At Most Media, we go the extra mile to create websites that are impressive on all levels. We feel that accurately reflecting our clients' stories through excellent web design builds lasting trust and long-term relationships.
Launching Event Photography for Visual Storytelling
To complete the project, we photographed the launching event in Las Vegas featuring Robert Kennedy Jr. to provide the visual story of this new organization.
All-in-all, the Las Vegas Water Defender is off to a great start! We loved being a part of telling this story of people striving to make our world a better place. With all the problems on the earth, seeing the hard work of people like this inspires us. We all could use a little more illumination every day. That's our mission at Most Media.
Recommended Posts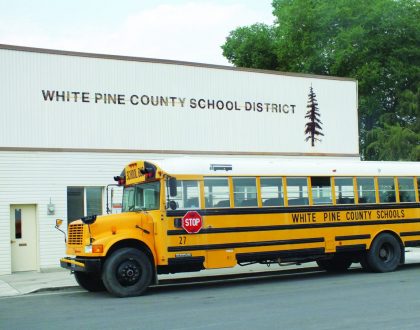 February 17, 2019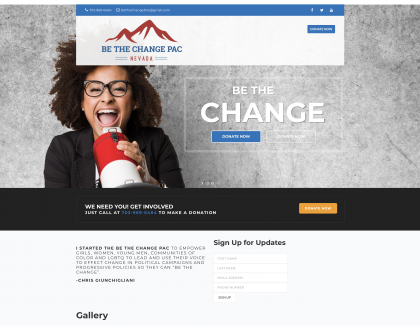 January 24, 2019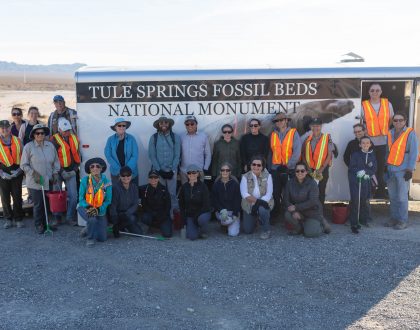 January 2, 2019